The Heart
Installation Design, Istanbul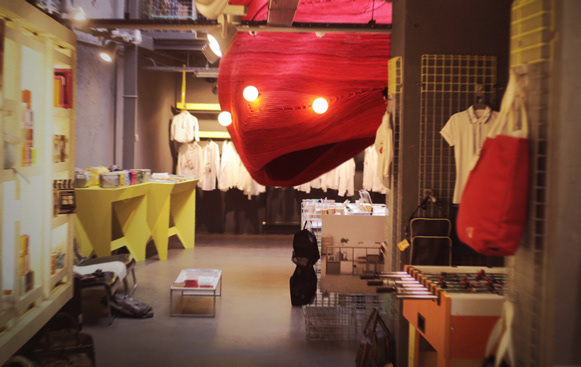 This temporary installation was designed for the Bilsar Building's main showroom. Primary purpose of the installation is to make a playful addition to the otherwise serious and cool space, enhancing the spatial experience for the shop's customers.

With its structural supporting arms extending upwards to the mezzanine, the heart relates the two levels of the store. The installation modifies the circulation in the store by directing the customers around it and naturally bringing them physically closer to the items of retail.

The object was referred to as "the heart" by everyone at first sight, due to its shape and color which was determined to emphasize its witty character. This helpful misunderstanding contributed in the commissioning of the project right before Valentines' Day.

The installation involved a research on the significance of material and hand-craftsmanship in digital architecture. As a consequence of working with rope as a cladding material.